Proposed boundary changes to Bristol constituencies
The Boundary Commission for England (BCE) has announced a review of parliamentary constituencies in England. The number of Parliamentary seats in England is increasing from 533 to 543. The review will decide how to divide these seats between England's parliamentary constituencies, resulting in the redrawing or the renaming of some constituencies.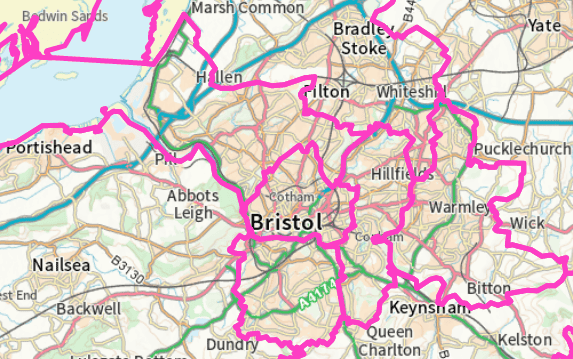 How will the Bristol region be affected?
The parliamentary constituencies in the Bristol region could see radical changes in one of the most seismic electoral reviews for decades. In the South West the number of parliamentary constituencies is increasing from 55 to 58 and the number of constituencies in Bristol will increase from 4 to 5, with the creation of a new parliamentary constituency called Bristol North East, which will expand eastwards and will merge with South Gloucestershire.
The new constituency would cover areas currently part of four different constituencies – Bristol North West, Bristol East, Kingswood and Filton and Bradley Stoke.
Areas such as Lockleaze, Stapleton, Broomhill, Eastville, Clay Hill and Speedwell would also fall under the new constituency. Parts of Staple Hill and Downend would also be part of Bristol North East, as well as Woodstock, Hillfields and Chester Park.
Have your say
As part of the review the Boundary Commission for England (BCE) is holding a public consultation for 8 weeks from 8 June 2021 to 2 August 2021. This means that you can tell the BCE what you think of its proposals and have the opportunity to shape the constituencies for your local area. The BCE has published guidance about the review and how you can have your say here:
Get in touch if you'd like to discuss how these changes could potentially affect your planning projects.