Thirty4/7 Communications is pleased to have confirmed its membership with Marine Energy Wales (MEW)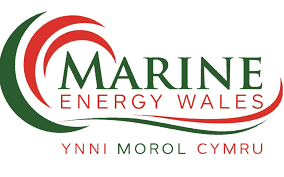 ,Marine Energy Wales brings together technology developers, the supply chain, academia and the public sector to establish Wales as a global leader in sustainable marine energy generation, making a significant contribution to a low carbon economy.
With the Welsh coast holding huge opportunities for wave and tidal resource Thirty4/7 Communications can offer significant understanding and experience of working within the sector. The team is looking forward to supporting the quest to harness energy from the sea to generate electricity and secure Wales' place as a world leader in the marine energy market.
Jess Hooper, Marine Energy Wales Programme Manager said:
"As the industry continues to grow, communicating the benefits and involving local stakeholders and communities in the discussion around marine energy infrastructure in Wales is vital. We're therefore pleased to welcome Thirty4/7 Communications to Marine Energy Wales.
"As Wales' primary marine energy membership organisation, we are excited to see the growth in support of the significant marine renewable opportunities over recent months. The collective expertise and contributions of our growing membership base is helping to drive forward the debate and highlight the importance of marine energy within the decarbonisation agenda across the country."
With the announcement of the latest round of the Contract for Difference (CfD) scheme and the intention to include auction allocation for alternative technologies the potential offering in Wales to deliver offshore energy generation and infrastructure is significant. The latest amendments include the introduction of a third offshore wind pot in next year's allocation round and the introduction of a separation definition and administrative strike price for floating offshore wind projects.
In addition, the UK Government and Welsh Ministers have recently committed to exploring how they can best support the development of renewable energy in Wales. This, coupled with the number of projects and test schemes currently underway across the country, means there is a need to ensure that stakeholders and communities are brought along this exciting journey.
Thirty4/7 Communications has experience in delivering communications, consultation and engagement support for significant offshore wind, interconnector and tidal lagoon projects across the country.
Katie Powis, Associate at Thirty4/7 Communications said:
"Having spent 5 years working as the engagement and consultation lead on tidal lagoon projects around the country, it is fantastic to see the increased focus on Wales' offshore potential over the coming years.
"We're excited to join Marine Energy Wales to participate in this mportant conversation utilising our wide ranging experience in supporting offshore nationally significant infrastructure projects and developments of national significance."
Further information about Thirty4/7 Communications and its service offering can be found here.
Further information about MEW and its purpose can be found here.