Following our latest appointment on a DCO solar project this month, we were excited to work out that we've now been appointed on just over half a Gigawatt of renewable energy projects so far this year.
That's an exciting milestone to reach as the company reaches its third birthday this month…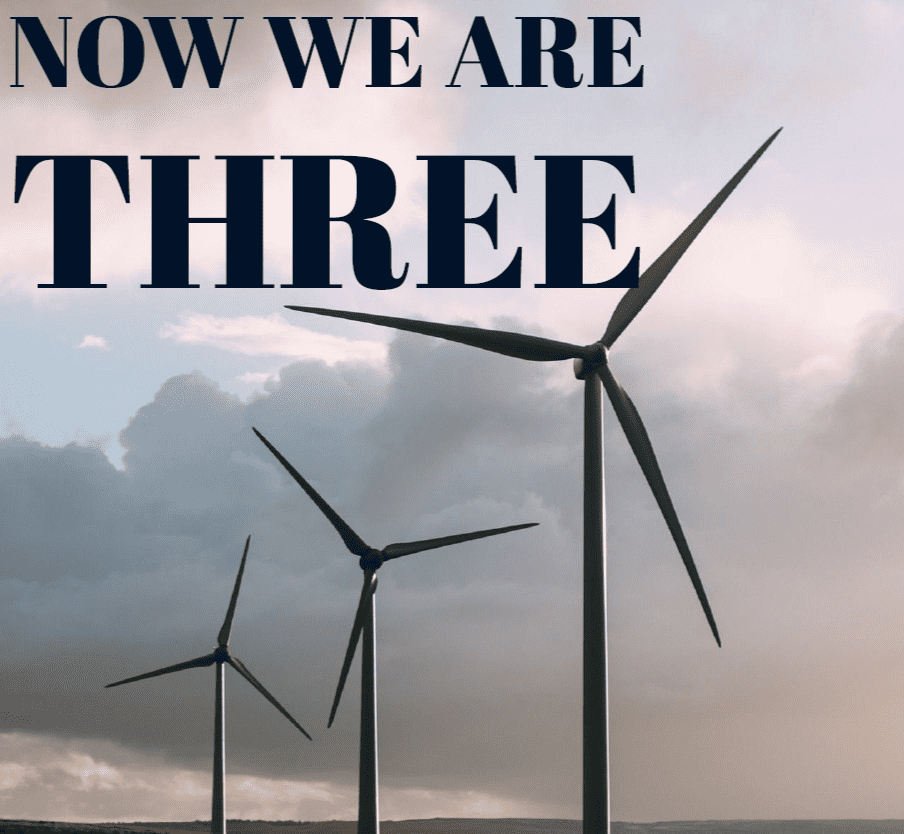 As we look back over the last twelve months at Thirty4/7 Communications, its fair to say its been a busy year!
Our 'Top 5' highlights from the last year:
1) New clients, and new projects with existing clients: We've been appointed on exciting new projects across a range of sectors including onshore wind, solar, hydrogen, residential and retail, with some fantastic new clients including BayWa r.e., Pennant Walters, Sirius Renewables, Low Carbon Ltd and Protium Green Solutions.
We're working on numerous nationally significant projects (DNS and DCO) across Wales and parts of England, with a pipeline of work stretching through to 2023 and beyond.
2) A growing team: We've grown our team with brilliant colleagues in order to help deliver this work, which has been a heartening process as the world emerges from the global pandemic. Meet Jasmine, our newest team member here.
3) Planning successes: We've had a number of local successes with planning permissions for clients including Aldi, Investin and Redrow Homes.
4) Further adaptation and developed expertise: We've developed our expertise at delivering consultation in an engaging manner, even when we can't be there in person. Check out our consultation video for Coriolis Energy and ESB (courtesy of epls' design wizardry) to help raise the profile of the Y Bryn windfarm consultation earlier this year:
'Virtual Only' consultations are giving way to a hybrid online/in person approach, which has increased engagement levels, but retained the personal touch that is inevitably missing from online only engagement. Its been lovely recently to get back to 'live' events (even if remembering how to stand for 6 hours straight was a bit of a challenge!).
5) Making sure we are a responsible partner to help deliver our clients' projects: We've also even started growing a forest and investing in renewables projects ourselves to make sure that we're offsetting our carbon footprint to bring the company to 'net zero' – something we're proud to be focusing on as we look to support many of our clients in their bids to deliver clean, green, renewable energy for the country. Read more here.
What's next?
As the world continues to emerge from the grip of Covid, the pressing need for energy reform and cleaner, greener means of housing, transporting, and powering our society has to remain centre stage.
We're excited to continue supporting our current and future clients to deliver their projects as we all work towards this aim.